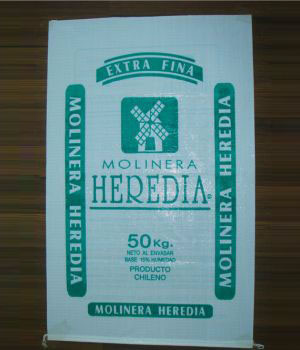 Agricultural PP Woven Sack
We are one of the major suppliers in Asia in terms of agricultural PP woven bag to the most of the underdeveloped countries, used in a wide variety of applications in agriculture and farming.
Our packing sacks are offered with different and unique code on packing bag for each commodity and other application as per the customers' requirement. Helping the customers to identify the commodity filled in each PP packing sack.
Some of our agricultural PP woven sacks including:
Flour PP Woven Sack
Rice PP Woven Sack
Corn PP Woven Sack
Vegetable and Fruit PP Woven Sack
Wheat PP Woven Sack
More…
Salient features:
100% customized agricultural PP woven bag with any customized size, color, GSM
UV Protection from 200 to 1600 Hours
Printing up to 6 colors on each side
Coating or uncoated
With the option of inserting loose or sewed liner on the top and bottom
Application:
Agriculture and Farming
Animal feeds, Fertilizer
Nuts, dates, barely, rice, flour, rice & corn
Various types of food grains
If you are interested in any of our products, please logo on to our official website: http://www.hcsitong.com/qyjj.php for any further information about our production capacities and capabilities for manufacturing wide range of agricultural PP woven bag and other woven sacks. Or you can directly contact us.