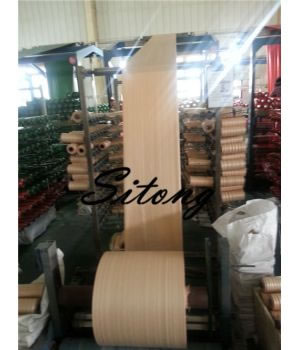 Wide Round-Woven Fabric (Coated and Uncoated)
PP woven fabrics are widely in different industries worldwide as they offer the best solution for strong, reliable and economical packaging. These fabrics are light weight and ideal for packing sacks for industrial sacks, and other the finished goods for complete production.
We are one of the major wide round-woven fabric coated/uncoated suppliers in China. Wide round-woven fabric is produced by making use of circular 6-and 8-shutter weaving machines in the form of a sleeve.
Application:
Our wide round-woven fabric can be used for producing sacks/sacks with one/two hanging straps and for FIBCs, bulk sacks, jumbo sacks.
Advantage:
PP woven fabrics are very useful as they can be used to make various types of sacks, sacks, box sacks, ground cover, sheet, and camping mat and etc. Additionally, the fabrics are accessible in roll form so these can be easily loaded on any automatic cutting and stitching machines.
Features:
With broad application scope in different industries, these are woven making use of quality polypropylene material and have features including:
High tensile strength
Low elongation
Dimensional stability
Wear resistant
Shrink resistant
Technical Parameter:
Basis Weight: from 80gsm to 240gsm
Width: from 90cm × 2 to 220cm × 2 (wide-round)
Color: as per customer requirement
UV Stabilization: yes (if requested)
Packing: rolls of 1000 to 5000meter (or as per customer requirement)
Lamination: yes (if required)