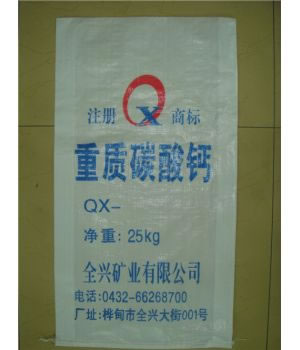 Granules PP Woven Sack
We are one of largest manufactures and suppliers for vast variety of PP packing sacks in China. Our products are manufactured using quality raw material. These are manufactured in compliance to the prevailing industrial quality standards. These plastic packing sacks find application in packaging of sand, fertilizer and sugar. We also customize these sacks as per the specification of our clients. The laminated PP packing sacks are available in varied sizes and capacities at favorable prices. They are made to meet specific packaging needs of the different clients. This type of sacks usually has better resistance from fatigue, strong and opaque.
Our plastic packing sacks are used in retail shops, trade exhibitions, super markets, agricultural fairs and etc.
Advantages:
1. We user raw material of best quality to produce PP packing sacks.
2. We make granules PP woven sacks in different size (as per the customer requirement).
3. We are importing and adopting latest technologies and utilizing our most sophisticated machineries in order to stay competitive in the global market.
4. Our plastic packing sack is with high strength.
5. Longer life