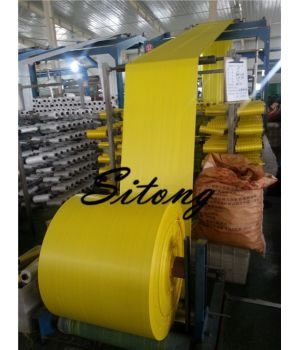 Flat Woven Fabrics (Coated and Uncoated)
We are long specialized in providing packaging solutions for various demands of the clients by designing coated flat woven fabric or uncoated PP flat fabric. Our top quality flat woven fabrics are utilized for covering material mostly in trucks, trailers, for layering in canals, roads and etc. All the fabrics are with UV protection.
Laminated and unlaminated form of white flat woven fabric is available.
Used:
The flat PP fabric is broadly used for PP covers for garden and furniture, kitchen tops and others, as well as for making the PP ground covers/sheets for agriculture and horticulture covering. One of the most popular usage of our PP flat fabric is making accessories fabric used in making of the FIBCs, for example the bulk/jumbo sacks, duffle tops/bottom, top skirts and Baffle for the FIBC Q sacks.
Light flat woven fabrics are used for packing:
Old clothes
Lumber cloth packing textiles yarns
Making tarpoline
Heavy flat woven fabrics are used for packing:
Heavy machineries
Making FIBC U-panel types sacks
Features of White Flat Woven Fabric:
1. Technical Specifications: custom made to your requirements
2. Raw Materials: PP Woven
3. Moisture Proof
Technical Parameter:
Basis Weight: from 55gsm to 300gsm
Width: from 20cm to 440cm
Color: white or any color as per request
UV stabilization: yes (if requested)
Packing: rolls of 1000 to 5000 meter (or as per customer requirement)
Lamination: yes (if required)