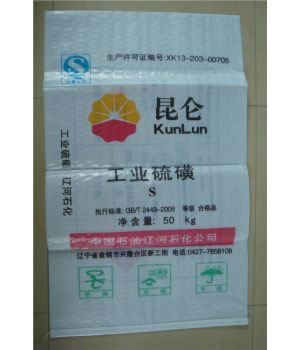 Chemical PP Woven Sack
We are offering a wide assortment of plastic packing sacks in China and worldwide, including PP woven sack for chemical use. These chemical PP woven sacks are manufactured reusable and durable. These are available in different sizes, specifications and capacities. Customization services are also available to meet the specific need of our customers. Thank to our full-equipped infrastructure facility and machinery, high product quality and optimum customer satisfaction can be ensured.
In addition to chemical industry, these plastic packing sacks can also be widely used for other packing need, such as cement, animal feed, fertilizer, flour and etc.
Features:
1. Wear & Tear Resistant
2. Our plastic packing sacks are reusable and durable
3. Special linings are available for these sacks
4. Our chemical PP woven sacks are able to withstand rough handling during transportation process