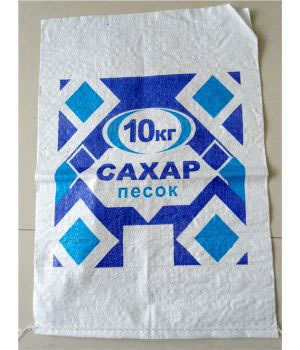 PP Shopping Sack (PP Handle Sack)
We can manufacture all different types of pp woven tote sack for the day to day use in various applications. They are strong, reusable and durable. These tote sacks/handle sacks are fully customized PP shopping sack with different color, size, GSM and additional different handles as attachments for a better convenience.
PP woven tote sacks or pp woven handle sacks are a common type of shopping sacks. They are made to carry items from supermarket to a home and are used widely worldwide. They are often used in supermarket or as gift of company sale promotion strategy. Nowadays, PP shopping sacks can also used as ornaments for customers. Therefore, it is necessary for everyone to buy a proper shopping sack.
Application:
1. PP woven tote sacks for shopping and packaging in supermarket.
2. Agriculture and Farming, fertilizers, urea, minerals, Sugar, Salt.
3. Seeds, spices, agro products, nuts, dates, barely, flour, rice, corn, all different kinds of food grains and etc.
Features:
1.100% customized pp woven tote sack: you can provide us size, style, color, GSM Coating and other specifications.
2. PP shopping sacks with highly attractive and bright handles unique to its brand and identity.
3. Easy to move around and transport the pp woven handle sack.
4. Re-usable.
5. Also an option of D cut is available.
6. Our PP woven tote sacks will with PP lamination and normal printing or with BOPP coating and nice printing.
As one of the major handle sack manufacturers and wholesalers in China, we have been committed to offering customers with aesthetic, and environment friendly pp woven tote sacks to customers worldwide. The primary material of our PP shopping sacks is polypropylene, with advantages of good tear resistance, high strength, and great durability. They can also be made with UV protection. Furthermore, they are stylish, economical, durable and waterproof, and popular among customers worldwide. We also can customize pp woven handle sacks according to customers' requirements.
In order to satisfy various needs of our customers, we also produce rice PP woven sacks, PP woven cloth, camping mats, and other products.
Tote sack/Handle Sack:
Handle Sack
No: 17
Specification: 45×60mm
Weight: 38g
Top Mouth: Heat Cut
Printing: As Per Request
Bottom: Single Stitching, Single Folding
Note: This PP shopping sack can be customized
according to special requirements
Handle Sack
No: 18
Specification: 45×60mm
Weight: 38g
Top Mouth: Heat Cut
Printing: As Per Request
Bottom: Single Stitching, Single Folding
Note: This pp woven tote sack can be customized according to special requirements
Handle Sack
No: 7
Size: 38×38cm, 38×54cm
Weight: 22g, 30g
Top: Hemmed with Handle
Bottom: Single folding and Single Stitching
Print: One Side
Note: This PP woven handle sack can be customized according to special requirements