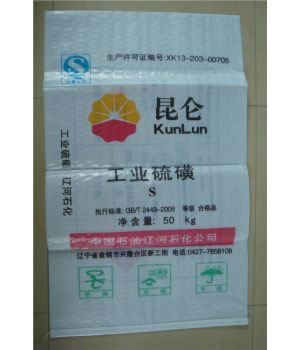 Chemical PP Woven Sack
We are a manufacturer and exporter of chemical PP woven sacks in China, including granules PP woven bag, feed PP woven bag and fertilizer PP woven bag and more. Our product range also comprises of woven sacks, rice plastic packing sack and BOPP woven bag, woven fabric, and camping mat and etc.
Chemical PP woven sacks are manufactured using good quality of raw material that ensures extra strength, durability, flexibility in use and reliability. Our PP sacks can also be customized according to your individual needs.
Features:
1. Wear & Tear Resistant
2. Our plastic packing sacks are reusable and durable
3. Special linings are available for these sacks
4. Able to withstand rough handling during transportation process
Chemical PP Woven Sack
No: DLST01
Specification: 60×115mm
Weight: 86g
Top Mouth: Heat Cut
Bottom: Double Folding, and Single Stitching
Printing: Single Side
UV: As Per Request
No: DLST03
Specification: 67×110mm
Weight: 110g
Top Mouth: Heat Cut
Bottom: Double Folding, Single Stitching or As Per Request
Printing: Single Side
Color: As Per Request
Note: These chemical PP woven sacks can be customized according to special requirements.
In addition to chemical industry, these plastic packing sacks can also be widely used for other packing need, such as cement, animal feed, fertilizer, flour and etc.