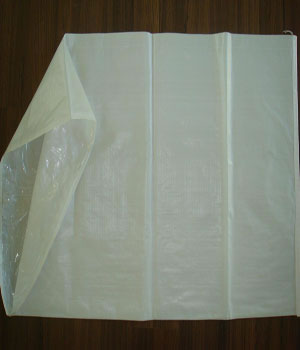 Industrial PP Woven Sack
We are a major PP woven bag manufacturer in China. The wide assortment of Industrial PP woven sacks supplied by us is used in protecting and storing various products from dust, dirt, movements and moistures. Our sacks are widely demanded for having various features like wear and tear resistance, strength and durability.
Sand Woven Sack
Our range of woven sandsacks is excellent for the construction of levees, dikes and barricades for erosion control, flood walls and traffic control. All the polypropylene sacks have superior UV rating complying with the military and government specifications. Our woven sandsacks are generally unlaminated, with highly wear & tear resistance. They are available with different size specifications with special straps according to customer's needs.
PP Cement Sack
We are providing a wide assortment of Industrial PP woven bag in China and across the world, including reusable and cost-effective plastic cement bag. These are widely used as packaging solution for cement industries. These woven poly sacks are manufactured using high quality raw materials.
1. We offer light weight, wear resistant plastic cement sacks based on innovative and costs-saving packaging concept.
2. Special linings are available for these laminated polypropylene sacks, so as for better resistance to humid conditions.
Features:
1. Our Industrial PP woven sacks are durable, reusable and light weight.
2. Available in different sizes, materials, shapes, these sacks can also be produced according to customer's specifications.
3. Have the advantages of lighter weight, higher strength, better corrosion resistance, and tear resistance, and broader application scope.
4. Non-toxic and odorless, and not harmful to health.
5. Environmentally Friendly: largely recyclable and reusable.
6. Broad Application Scope: can be used as packaging for various items or products. They are mostly used for packing various kinds of products.
In addition to offering Industrial PP woven sacks, we also supply chemical PP woven sacks, agricultural PP woven sacks, woven sacks or sacks for daily necessities, woven fabric and etc. Known for their strength, durability and low prices, our polypropylene sacks are gaining increasing popularity among customers in the Russia, Lithuania, France, among other countries.