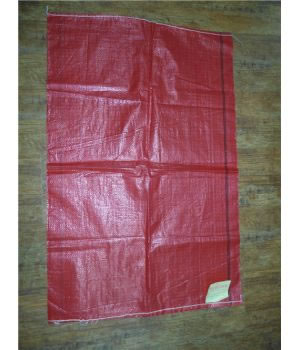 PP (Polypropylene) Woven Sack
Sitiong Company is one of the major suppliers of PP woven sacks in China. We supply a wide assortment of woven polypropylene sacks such as sacks with or without lining, with printing & logo (one/double sides), laminated/unlaminated, transparent PP woven sack, BOPP coated sacks and etc.
Our plastic woven sacks are a strong and tear resistant packing sack made from PP fabric. It is light weight and breathable and its woven construction allows air to circulate within the sack. So the freshness of the material packed inside can be maintained for a long period of time. These features make it ideal for almost any packing application. It is particularly suitable for agricultural and farming uses, and packaging for construction and building materials.
In addition, we are also able to supply non standard sacks as per customer requirements.
Types:
1. Coated Plastic Woven Sack
Coated PP woven sacks come with an external polythene coating on top of the woven PP fabric. This prevents moisture getting in or contents leaking out. They are ideal for moisture sensitive, hazardous or expensive products, where the highest degree of product protection is required. The coating also provides an excellent surface for printing which makes coated sacks an excellent choice when presentation is critical.
Applications include; Food ingredients, animal feed, chemicals and agricultural seed.
2.Woven Polypropylene Sacks with Liner
PP woven sacks with liner ensure the proper packing without the risk of any material leakage. In addition, these plastic woven sacks also help in maintaining product quality and enhancing storage life. They are ideal for the packaging of pulverous and force flowing materials, which include brewing malt, powdered detergent, carbon, caustic soda, granules, PVC compound, and master batches.
(1)Liners are either sewn-in at the mouth or can be cuffed around the outside of the PP sack.
(2)Liners are heat sealed and not sewn into the bottom of the sack to ensure no moisture can penetrate.
3. Perforated Sacks
These PP woven sacks have air holes that allow the material to breath, preserve the freshness of products and prolonging their shelf life. Our perforated sacks are made from strong bio-degradable cast polypropylene films. Furthermore, these plastic woven sacks can also be used for packing products that are hot while packing (cement for example).
4. BOPP Printed Woven Sacks
Our range of BOPP printed woven sacks offers great convenience in use, perfect protection for external elements without affecting the inherent attributes of the product. These are widely used for packing costlier products such as fertilizers, seeds, wheat flour, high-end chemicals etc.
Application:
PP woven sacks are widely used for packing agricultural products, industrial materials, daily necessities, including rice, wheat, flour, sugar, salt, feed, fertilizer, sand, cement, and etc.
Packing: